Updated: March 28, 2023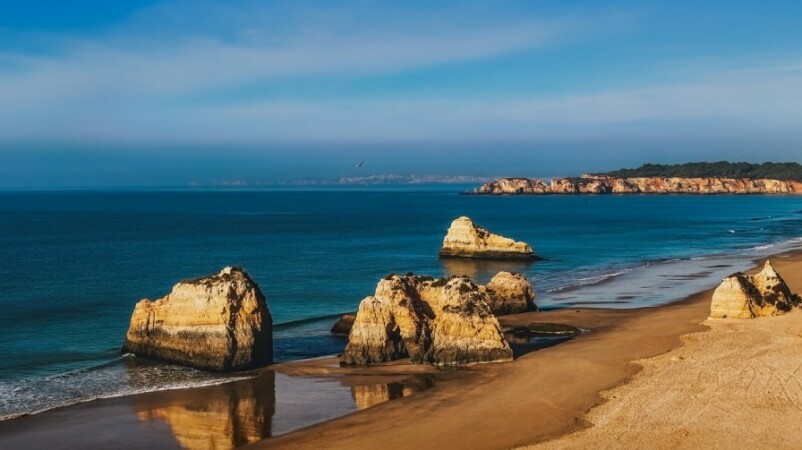 Portugal's Algarve region is the ideal holiday destination for many. The country's dazzling southern coastline consists of golden beaches, hidden sea caves, staggering cliffs, and picturesque fishing towns. It is also home to a variety of fantastic villas. From luxury and modern to traditional, the types of villas for sale in the Algarve, Portugal, are sure to deliver a range of perfect properties to suit your requirements.
The region's capital city, Faro, is popular with expats and tourists. The city's central location and international airport make travel easy, while its dreamy beaches, rich history, and typical cobbled streets keep visitors coming back for more. If life in a busy city is not for you, the Algarve has plenty of other fantastic areas to find villas for sale.
Some of the main towns and cities to search for property include Albufeira, known for its lively and energetic nightlife, and Portimão, famous for being home to the popular beach Praia da Rocha. Lagos offers a more tranquil experience than the region's bustling resort towns, and Tavira offers everything from captivating wildlife to historic castles.
If you're interested in Algarve homes on the water, visit our guide: Beachfront Property for Sale in the Algarve.